Before buying a binoculars, we should answer this question: What to look for when buying binoculars?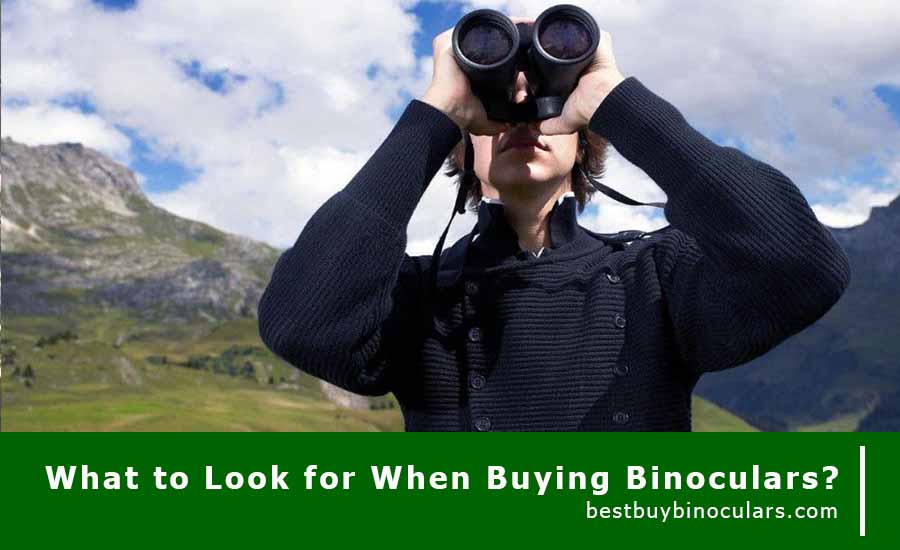 Open your sight, open your mind!
Having a pair of binoculars is really exciting. You can broaden your view towards far-away objects such as deers in the wood, birds in the sky, and even stars in the galaxy.
But when it comes to purchasing decision, you are really confused about which to choose out of hundreds of available options in the market.
It is up to your purposes of using binoculars, your budgets, the features like magnification, and brand popularity.
Ok, let's start!
1 Types of Purposes
Every member of my family has a pair of binoculars, for different purposes.
My husband uses hunting binoculars, which have advanced features. I and my kids use smaller pairs, mostly for traveling.
The features, sizes, and price vary based on those purposes. So my advice is to first ask yourself the question "What you use them for?"
Nature discovery
Birdwatching is the most popular activity. Also, you can bring the pair along on nature hikes or traveling tour.
The magnification of these binoculars is often between 8x and 10x and the diameter of the objective lens is at least 40mm. The field of view is as large as possible.
Such combination is to ensure that you can close up and zoom in any distant objects quickly. However, the large physical size is the tradeoff.
Hunting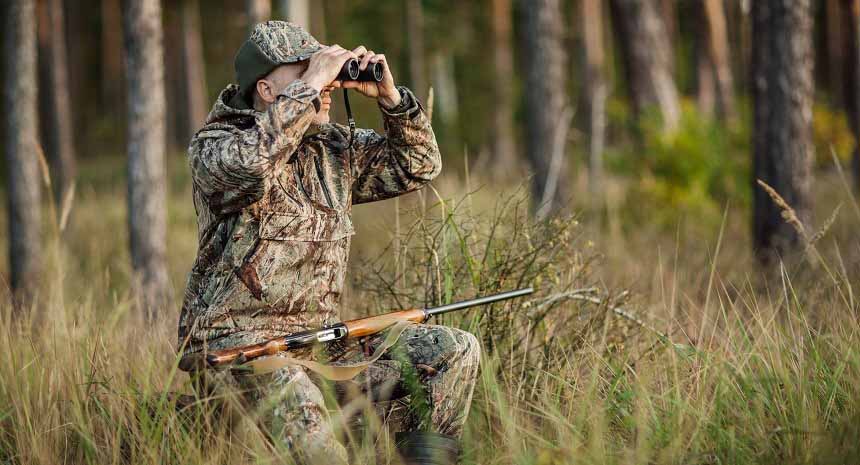 Binoculars for hunters are similar to the nature-view ones since they are both for spotting far-away targets. However, the hunting optics might include luxury features like night vision, twilight factors, or other accessories.
Also, the size is more compact as the common objective lens are smaller at 30 or 32mm.
Sporting events
You can bring binoculars to football matches or horse races in case you are at one end of the playing field or in a nosebleed seat to ensure that you won't miss any valuable moments.
Such the binoculars usually support high magnification so the image is as clear as a mirror. However, the field of view is often as narrow as the field's areas.
Astronomical interests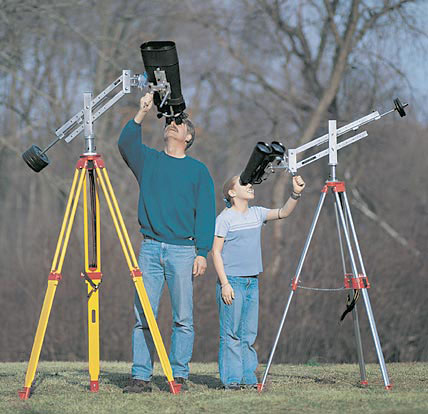 Though the telescopes are more common for stargazing, they are bulky and pricey.
Those looking for stars as a leisure activity can go for binoculars as an alternative. It makes sense that binoculars now support more and more advanced features to do so.
The magnification is as high as 12x to 15x or it will be useless. More importantly, the binoculars must work well in low-light situations such as in the dead of night.
2 Binoculars' Size and Magnification
One of the most important factors to look for when buying binoculars is the magnification. Simply, it reveals the multiplication of images you could see through the binoculars compared to your naked eyes.
For example, 8x means you can spot the objects 8 times bigger.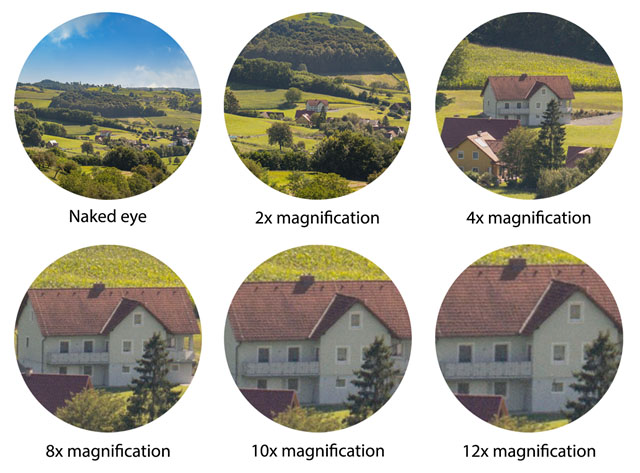 The magnification will directly affect the binoculars' size.
Compact binoculars
The binoculars are considered a compact version if it is enough to fit in a large purse or pocket.
The small size is thanks to the smaller objective lenses than other versions, which has the diameter of 26mm to 28mm or less. You can expect the magnification falls under 6x. However, the field of view is impressive.
We suggest compact binoculars for outdoor activities like sporting events.
Standard binoculars
Binoculars having magnification from 6x to 10x are standard. They come with the standard lens' size at a range of 20mm to 36mm.
Those pairs are often common for nature view or hunting. For example, the birdwatching standard binoculars are 8×42, meaning the magnification is 8 times bigger and the front lens is 42mm in diameter.
This size is far from enough, as long as you have no intention of using binoculars in poor-light conditions.
If so, check the big binoculars.
Big binoculars
Having big binoculars means you can expect the magnification is exceptionally large – from 10x to 15x.
Such binoculars are mostly for stargazing purposes. Even the heaven objects come to your eyes as big as things at your fingertips.
Exciting!
However, the size is bulky to take around frequently.
3 Budget in Mind
Every purchase has a budget.
When buying binoculars, the price is based on a number of factors. There are 3 common ranges for your reference.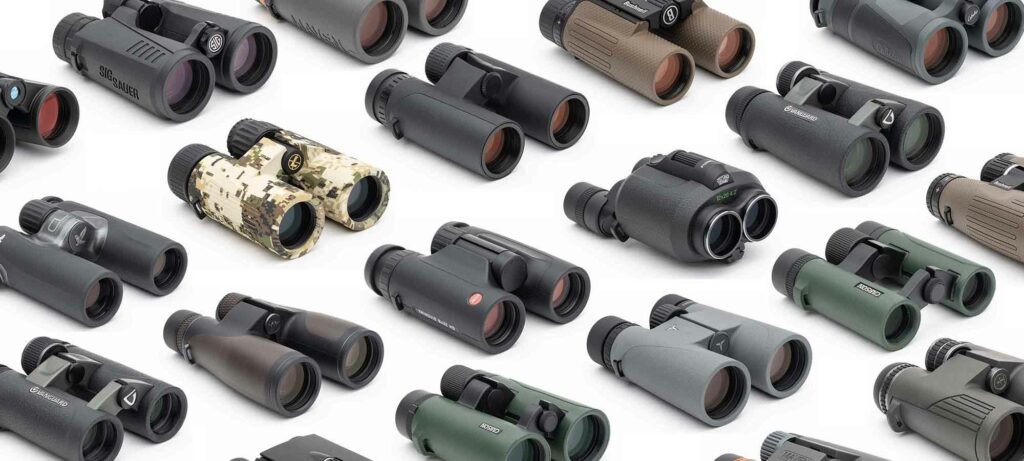 Compact binoculars
The compact binoculars can be as cheap as $15 or sometimes be $750 and more. It is up to the materials, add-on features, and brand reputation.
From our experiences, you can invest in binoculars under $50 – enough for watching sports or traveling.
Standard binoculars
If you want binoculars for hunting or wildlife viewing, prepare to spend around $75 to $2000 for a mid-size binocular. For example, the Nikon 8×36 ATB is available at $250.
Also, you might need to spend extra money on accessories such as a tripod or protective case.
Big binoculars
Big binoculars for astronomical interests or for use under significant low-light situation cost you $100 to over $2000.
This is because the magnification is super high and the binoculars are included with advanced features that you hardly find in compact or standard binoculars, say, the optical image stabilizer or built-in infrared illuminator.
4 Brand and Warranty Policy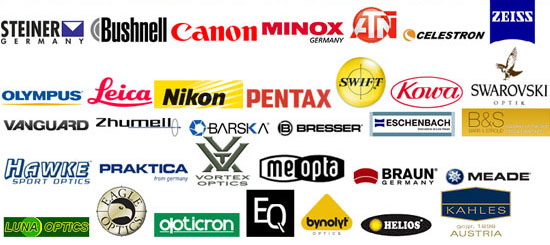 Honestly, there are hundreds of binoculars out there which are advertised and reviewed to be good for your money.
However, you still suspect of the real quality and features.
In that case, going for branded binoculars is safer. Not to mention, the brand's warranty policy is also thoughtful and worth considering.
For your information, there are several reliable brand names:
– Bushnell
– Canon
– Vortex
– Zeiss
– Nikon
– Olympus
– Orion
Final Thought
Can you answer the question at the first place "What to look for when buying binoculars?" or next time, if your friend needs help with binoculars' buying guide, can you be a thoughtful consultant?
Hope that you are.
More importantly, from such basic knowledge as above, we wish that you can already buy the right pair of binoculars.
Vilis-bino
---
Binocular 101: All basic topics for beginer